Here you can learn all about the LH Bead Gallery, and get a sneak peek of what it's like to be us!

The Artist
The Studio
Store FAQ's
Join the Fun!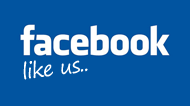 Our Facebook page is where we feature our latest creations and can connect with all of our valued customers!
Visit Our Facebook
You will also get updates on upcoming classes, special events and even sales!
Tour the Gallery
Want to Find our Store?
We are located in Panama City, Florida in the historic district. Click Here for a map and directions.