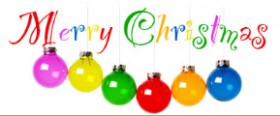 Please be our guest! As our way of saying thank you for making 2011 the best year ever, we would like to have you attend this special day. It is being held especially for YOU! Plus, it is Christmas time and we are in the giving mood!  🙂
You guys don't want to miss this special event! We will have hors d'oeuvres catered by THE PLACE and sweets from your FAVORITE CUPCAKE SHOP!
You will have a chance to win some great prizes!
For every $20 you spend, you get one entry to win a $500 shopping spree.
Plus, all day long, you could win some Some of these great prizes include:  Handmade Jewelry, Jewelry Pouches, Bead Class Instruction Coupons, Cuff Bracelet, Lanyard, Snowman Ornament, Handmade Tile, Painting by Diane Lublinski, and more…just to name a few!
Also, for ONE DAY ONLY, we will be having a Sale!
20% off all regular-priced bead strands
20% off seed beads
20% off hand tools
10% off all gift items and jewelry
Join us for a great time of FOOD, FUN, and FELLOWSHIP!
Please R.S.V.P. if you will be attending via: Phone 850-257-5800 or email lhcollec@comcast.net