Beaders Challenge – Anchors Away!
Posted on
The LH Bead Gallery "Beaders Challenge"
ANCHORS AWAY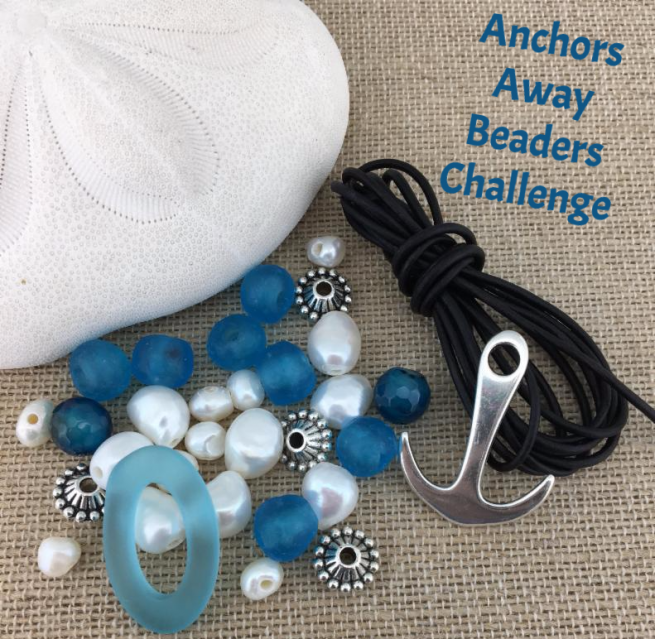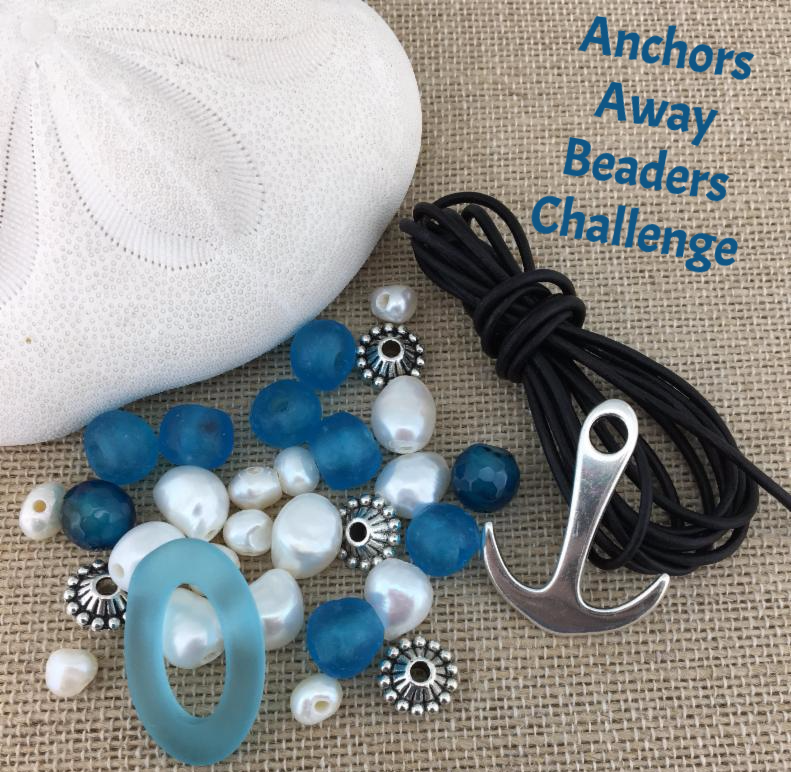 Anchors away into an exciting beading adventure! This contest starts you off with a pre-selected set of components with which you will create something unique and wonderful. This is our first Beaders Challenge using just leather!
Your voyage begins by simply purchasing an Anchors Away kit ($28) from the LH Bead Gallery. The kit includes 1.5mm leather, pearls, Ghana glass, dyed agate beads, a piece of cultured sea glass, silver spacers, and a silver anchor.
RULES
*All work must be an original design.
*Only 1 item may be made from the kit.
*Each variety of elements included MUST be used. However the quantity of each element used can fit your design. (Ex: the kit includes four silver spacers; you may choose to use only two.)
*No additional beads or materials are allowed in this Challenge. The only other thing you can use is your own glue.
*One entry per person.
*Out-of-Town entries will need to pay a shipping fee of $15 to send you the kit and then return your piece to you when the contest ends.
*All contest entries must be picked up within a month after the contest ends. Unclaimed items will be donated.
DATES
*Entries will be accepted through Saturday, July 1, 2017.
*All entries will be anonymously displayed at the LH Bead Gallery, online at www.lhbeads.com, as well as on our Facebook page, Instagram, and Twitter.
*Voting is done between Monday, July 3 and Saturday, July 22 and is done ONLY in the store.
*The winner will be announced Sunday, July 23!
PRIZES
LH Bead Gallery Gift Certificates
1st Place ~ $150
2nd Place ~ $100
3rd Place ~ $50
Have fun designing a unique piece of jewelry that showcases
your individuality and artistic expression!